---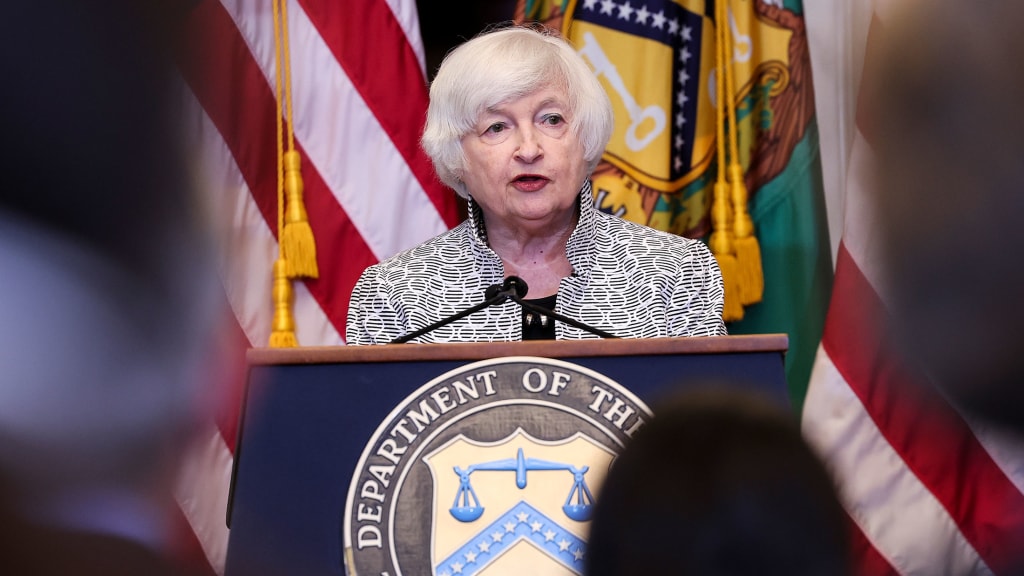 The latest round of US Treasury relief is on its way to small businesses as recession worries continue to mount across the country.
The U.S. Treasury on Friday announced plans to roll out its third round of reauthorized State Small Business Credit Initiative (SSBCI) funds to Colorado, Montana, New York and Oregon. In total, the four additional states have been approved to receive up to $751 million in aid.
The SSBCI is a small business relief program that has been around since 2010, but was revived in March 2021 thanks to the $1.9 trillion U.S. Bailout Act that President Joe Biden signed into law.
The $10 billion financing program aims to expand access to capital for underserved communities. SSBCI funds are not distributed directly to companies, but rather to lenders. Qualifying small businesses and startups – generally defined as businesses with 500 or fewer employees – can seek loans or investments as they normally would through their bank, community lender or equity investor. shares.
The news follows an earlier release of funds in May in five states: Hawaii, Kansas, Maryland, Michigan and West Virginia. The five states have been approved for relief of up to approximately $639 million.
In July, the Treasury approved $1.5 billion in additional funding after greenlighting nine state plans from Arizona, Connecticut, Indiana, Maine, New Hampshire, Pennsylvania, South Carolina, South Dakota and Vermont. The agency has announced more than $2.25 billion in funding approvals so far, nearly a quarter of the $10 billion program.
The Treasury estimates the program could generate $10 in private investment for every $1 in federal funding, bringing the state total to $100 billion in total lending authority.
There is a menu of resources available to businesses through the SSBCI, which include venture capital, access to capital, collateral support, loan participation, and loan guarantee programs. State governments previously submitted their individual plans to the Treasury outlining how they would allocate funds to small businesses.
Montana, for its part, says it will operate a loan participation program with its funding and plans to expand opportunities for rural and Native American entrepreneurs in the state. Colorado plans to oversee three different programs focused on small businesses and specifically set aside $10 million of its SSBCI allocation to help businesses recover from the pandemic. Colorado Governor Jared Polis welcomed the announcement in a Friday press release, saying the funding will help support more than 11,000 jobs in the Centennial State.
US Treasury Secretary Janet Yellen echoed the praise: "This is a historic investment in entrepreneurship, small business growth and innovation through the US bailout that will help reduce barriers to access to capital for traditionally underserved communities, including those in rural areas," Yellen said in a statement Friday.
The roadmap for future releases and the amount of relief is unclear. Details are expected to be released as funding is approved.
---
---
---