---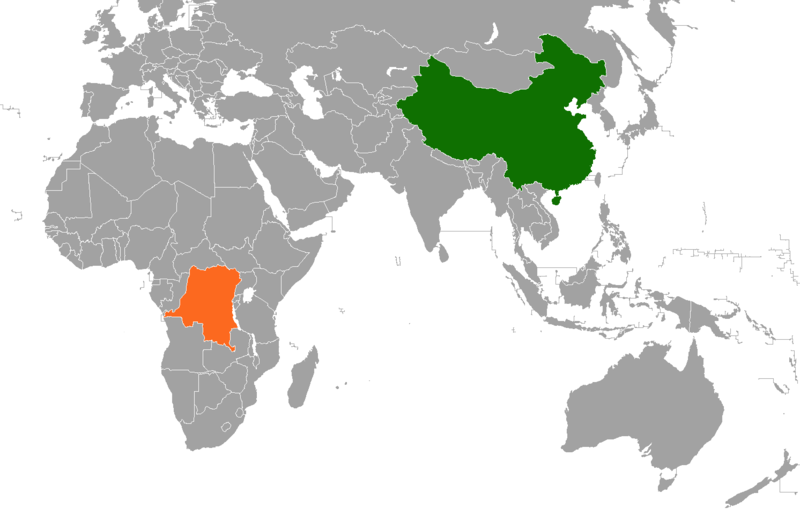 Located in sub-Saharan Africa, the Democratic Republic of the Congo is one of the richest countries in natural resources and holds huge untapped deposits of minerals, including cobalt, copper, diamonds and gold, representing approximately $24 trillion. It has vast reserves of tropical forests and has one of the highest hydroelectric capacities in Africa and the world.
Since its independence from Belgian colonial rule in 1960, the DRC has faced complex challenges in state building due to a history of political instability and civil war. Until 1997, it remained under the kleptocratic and dictatorial regime of Mobutu Sese Seko backed by the West amid Cold War bipolarity.
With the advent of the 21st century, moving away from earlier trends of state-centric economic planning and private business ownership and the appropriation of revenues by a corrupt political apparatus, the DRC has turned towards a market-oriented economic system undertaking structural reforms for macroeconomic recovery with the involvement of the Bretton Woods institutions. While economic improvements were observed in 2001-2014, the DRC's economic situation was sharp deterioration since 2016-2017. Ranked first in the world for poverty and human rights violations, the DRC continues to be one of the least developed countries in the world, as indicated by its position of 175 out of 189 countries in the world. Human Development Index 2020. There is a clear causal relationship between the humanitarian crisis and the current social unrest in the DRC and the exploitation it has suffered during decades of colonial hegemony.
The DRC's strategic importance to Central Africa and global politics emanates from its potential as an economic powerhouse and its resource wealth amid expansion of global capitalism and demand for resources which has led to growing interest from multinational corporations and neo-imperialist forces such as China. The DRC's main source of export revenue, its mining sector, has always been controlled by foreign companies. Since 2006, China's participation in the DRC's mining industry has been on the rise. The needs of China's rapidly growing economy have further diverted its attention to the Democratic Republic of Congo, renowned for its prime supply of mineral resources.
Nature and history of China-DRC relations
While Sino-Congolese (DR) associations were established in the 1960s, formal relations have remained intact since 1972. The bilateral relationship exhibits a dualistic nature; on the one hand that of a strategic alliance favoring the objective of China to maintain a considerable presence in Africa and on the other hand, a deepening of the commercial partnership allowing to increase the private investments of China in the DRC. This latter trend can be understood in the context of China'Zou-chuqu (exit) policy; a component of China's broader economic reform and modernization strategy instituted under Deng Xiaoping aimed at encouraging excess national capital to be invested abroad in order to "deepen access to foreign markets, natural resources and advanced technologies, leading to further growth and stabilization". China's strategy vis-à -vis the DRC is shaped by a "resource for infrastructure" approach; where investments in infrastructure projects in resource-rich countries are undertaken in exchange for the exploitation of resources.
China's investment, aid and development strategy in the DRC has been seen as a profitable opportunity by the Congolese government addressing the urgent need for infrastructure development for socio-economic improvement. Moreover, unlike the approach of Western powers and international financial institutions, China's development partnership is based on a policy of mutual economic benefits without any interference in countries' internal affairs or political conditionalities. It does not impose requirements of democracy, adequate human rights conditions, transparent and uncorrupted governance, etc. ; factors that have reached disastrous proportions in the Democratic Republic of Congo. Ipso facto, this acted as a catalyst strengthening Sino-DRC relations.
China-DRC relations are essentially marked by an element of inequality due to China's status as a globally dominant power juxtaposed with the DRC's status as a markedly weaker and less developed power. However, strong economic relations are expected to continue due to their mutual interdependence and what China has called 'win-win arrangement'. "For China, the DRC is a secure source of strategic natural resources, a market for its manufactured goods and a space to invest in infrastructure development. For the DRC, China is a source of financing and know-how for its infrastructure, and a source of manufactured products.
An important landmark delimiting economic relations between China and the DRC has been the Sino Congolese Mining (Sicomines pact) in 2008. Through this agreement, the Chinese partners (with a 68% stake) obtained cobalt and copper mining rights in exchange for China's agreement to carry out infrastructure projects . The "mutually beneficial" deal was envisioned to boost exports, economic growth, incomes and job opportunities in Congo (DR) while building China's critical mineral resource capacities through mining rights. According to the 2008 OKChina would be the beneficiary of "10 million tonnes (mt) of copper and 600,000 mt of cobalt with an estimated value of US$50 billion over a 25 year period". It should be noted that the Sicomine agreement paved the way for Chinese investment to enter and capital to flow into the political economy of the DRC. Despite much criticism, over the years cobalt production and the DRC's macroeconomic performance more broadly have increased, lending weight to the notion of China as a valuable strategic partner for low-income countries. However, the DRC's increased economic dependence on China carries a plausible threat of an asymmetric relationship serving narrow interests given the high rates of corruption in the DRC. To illustrate further, while the DRC accounted for 70% of the world's cobalt production capacity as of 2020Chinese investors have taken control of 70% of the DRC's mining sector through RFI offers (resources for infrastructure) expressive of China's growing monopoly on the cobalt market.
The DRC and the Belt and Road Initiative
As explained above, the DRC is an integral part of Chinese foreign policy, which is best exemplified by China's One Belt One Road initiative. It involves a Chinese-led development approach based on investment and infrastructure construction projects from Asia to Europe. Although there have been substantial debates on whether the BRI is merely an economic enterprise or a strategic and coercive tool used by China to expand its political and geo-economic influence, the increase in partnerships with the BRI has accelerated its pace.
In January 2021, Kinshasa served as the venue for inter-state negotiations between the Minister of Foreign Affairs of the PRC and the Minister of State and Foreign Affairs of the DRC which resulted in a Memorandum of Understanding on the BRI. Making the DRC the BRI's 45th cooperation partner is one of the most recent developments defining Sino-Congolese relations. It also speaks to a steady and deepening bilateral engagement on economic and other fronts between the two countries as we move forward. The DRC's welcome into the BRI was precipitated by China's desire to forego DRC's "interest-free" loans of $28 million in 2020 and China's decision to pledge US$17 million for development and aid projects. It should also be pointed out that, unlike Africa's total debt to China of $140 billion, only 5% are interest-free loans. Essentially, by canceling a tiny amount of debt, China seduced the DRC into its BRI by ensuring that Chinese investors in the Congolese (DR) mining industry were incentivized to increase their stakes in the cobalt and copper industry; lucrative raw materials that boost China's rapidly growing manufacturing and energy capabilities. The latest turn of events secures China's position as a frontrunner in the immediate future amid the rush for resources and expanding markets.
According to Chinese rhetoric, China is a development and trade partner that contributes to the economic progress of the DRC. However, a critical look at China's approach in the DRC would highlight its neo-imperialist character. China's strategy towards nations with relatively weaker negotiating potential has often been associated with the phenomenon of "debt trap diplomacy"; this term is used to describe its predatory lending practices to countries, which makes them vulnerable to Beijing's demands, which will further China's long-term geostrategic interests. This has sparked alarming concern in strategic communities in light of the fact that the Democratic Republic of Congo, among other countries in sub-Saharan Africa, accounts for a significant share of China's lending to the continent according to World Bank International Debt Statistics.
Western concerns are currently centered on Chinese investments in Africa as a possible trigger for another debt crisis in addition to the threat of Beijing's growing geopolitical influence. Conversely, the 'debt trap narrative' positioning China with 'usurer' ambitions in Africa has been met with skepticism, as Chinese investment in strategic infrastructure projects is a much-needed option for African countries struggling with booming population growth, slow economic development, lack of job creation and an underdeveloped manufacturing sector. Nevertheless, it must be underline that the the emphasis on Chinese investment in African countries has been marked by a generalization trend perceive the entire continent as a single entity ignoring the diverse socio-economic nature of African countries.
Accordingly, it is critical to conclude on the note that regardless of differing views on China's engagements with the DRC, the outcomes of Sino-Congolese relations should ultimately be assessed on the basis of holistic socio-economic improvements and improvements stimulated in the Democratic Republic of Congo. In this regard, Chinese development projects in the DRC have not yet come to fruition.
[Image credit: Discott, CC BY-SA 3.0, via Wikimedia Commons]
The views and opinions expressed in this article are those of the author.
Shivangi Basu is a graduate of Lady Shri Ram College for Women, University of Delhi, India, with a bachelor's degree in political science. She is currently an intern at the Nepal Institute for International Cooperation and Engagement (NIICE) and the Politika and Consilium Research Institute, India (PCRI).
---
---
---